Believers Taking Action
Christian Warriors
In our world today, we are flooded with stories of pain and suffering. But there are Christian Warriors among us who truly live out the Christian mission to love and serve others. Our desire is to share these stories to encourage other believers in their faith and, hopefully, into action.
Organization: Unite 4 Africa
Action: Leadership training and medical missionary work
Dr. Okongo Sampson is the Founder and the President of Unite 4 Africa.
His ministry and servant leadership has saved thousands around the world and has taken him to places where he trained leaders and conducted medical missionary work. He has traveled to over 50 countries training ministries and helping to develop church leadership; particularly in Africa, the Middle East and Asia.
Do You Know Someone Who Goes Above and Beyond to Serve Others?
Featured Christian Warriors
Everyday Christian warriors in our nation take ACTION to make our world better, to help
their fellow man, to teach the word, to care for the sick and feed the hungry – And to do so in the name of Jesus Christ.  This Christian example is why our nation leads. Each of us can be a Christian warrior in our community.
To nominate a Warrior, please click here.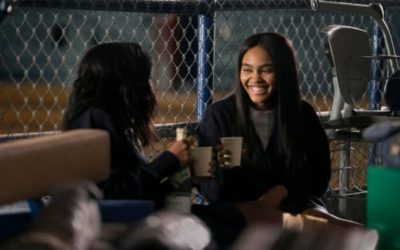 Popular Black Lightning actress China Anne McClain announced she's leaving the show on The CW to pursue the work of God. "All this is an illusion. It's an illusion. This industry for what it is and everything people look to and praise, it's not...