Our Heroes
Hero of the Month
In our world today we are flooded with stories of pain and suffering. But there are heroes among us who truly live out the Christian mission to love and serve others. Our desire is to share these stories to encourage other believers in their faith and, hopefully, into action.
Name: Tim Brigham
Age: 36
Occupation: Mortgage Broker
Favorite Color: Black & Yellow Combo
Hometown: Tucson, AZ.
Q: What actions do you take to better your community?
"I am the President and founder of the superhero collective, a not for profit. We visit children in local hospitals, surprise them with toys and a visit from their favorite superheroes. We have grown year after year and through God's plan and blessings. Recently we have acquired a home that we are renovating and plan to donate to one of the families have a child currently battling a terminal disease. We hope this is the first of many homes we give away."  
Q: What is your favorite verse of scripture?
"Ephesians 2:10 For we are God's handiwork, created in Christ Jesus to do good works, which God prepared in advance for us to do. Everything that has happened in our lives is his plan. It serves a purpose. It's up to us, as children of Christ to carry our own share of the burden, just as he died for our sins. Any season, he is preparing us for what's to come next. '" 
Do You Know Someone Who Goes Above and Beyond to Serve Others?
Hero Hall of Fame
Everyday Christian heroes in our nation take ACTION to make our world better, to help
their fellow man, to teach the word, to care for the sick and feed the hungry. This
Christian example is why our nation leads. Each of us can be a hero in our community.
To nominate a Hero, please click here.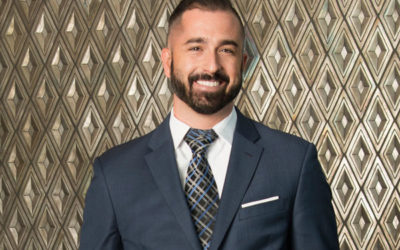 Can you imagine being a sick child and having Batman visit your hospital room?! That's the idea. Tim Brigham a mortgage lender from Tucson Arizona…