Making Tucson a Better Place For All of Us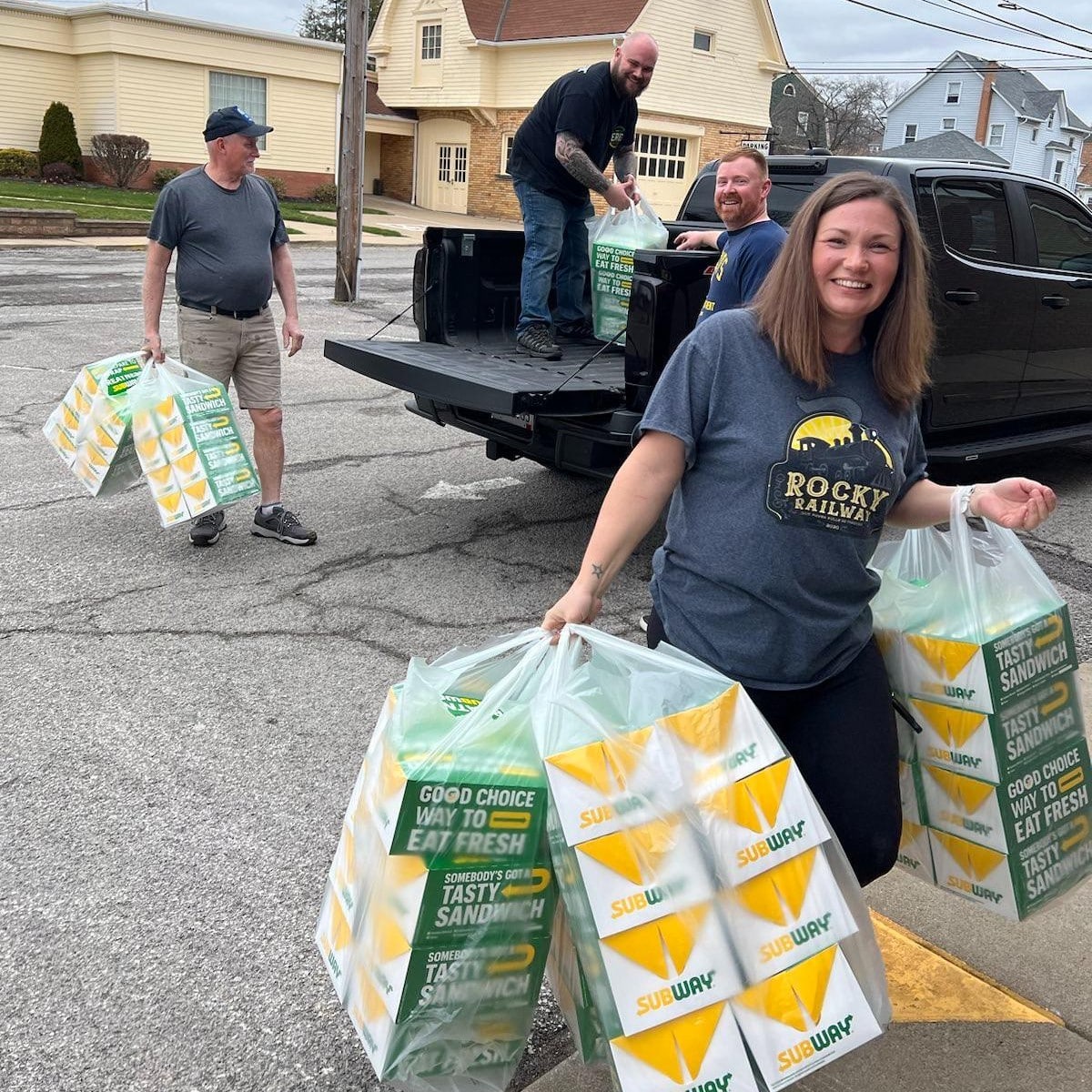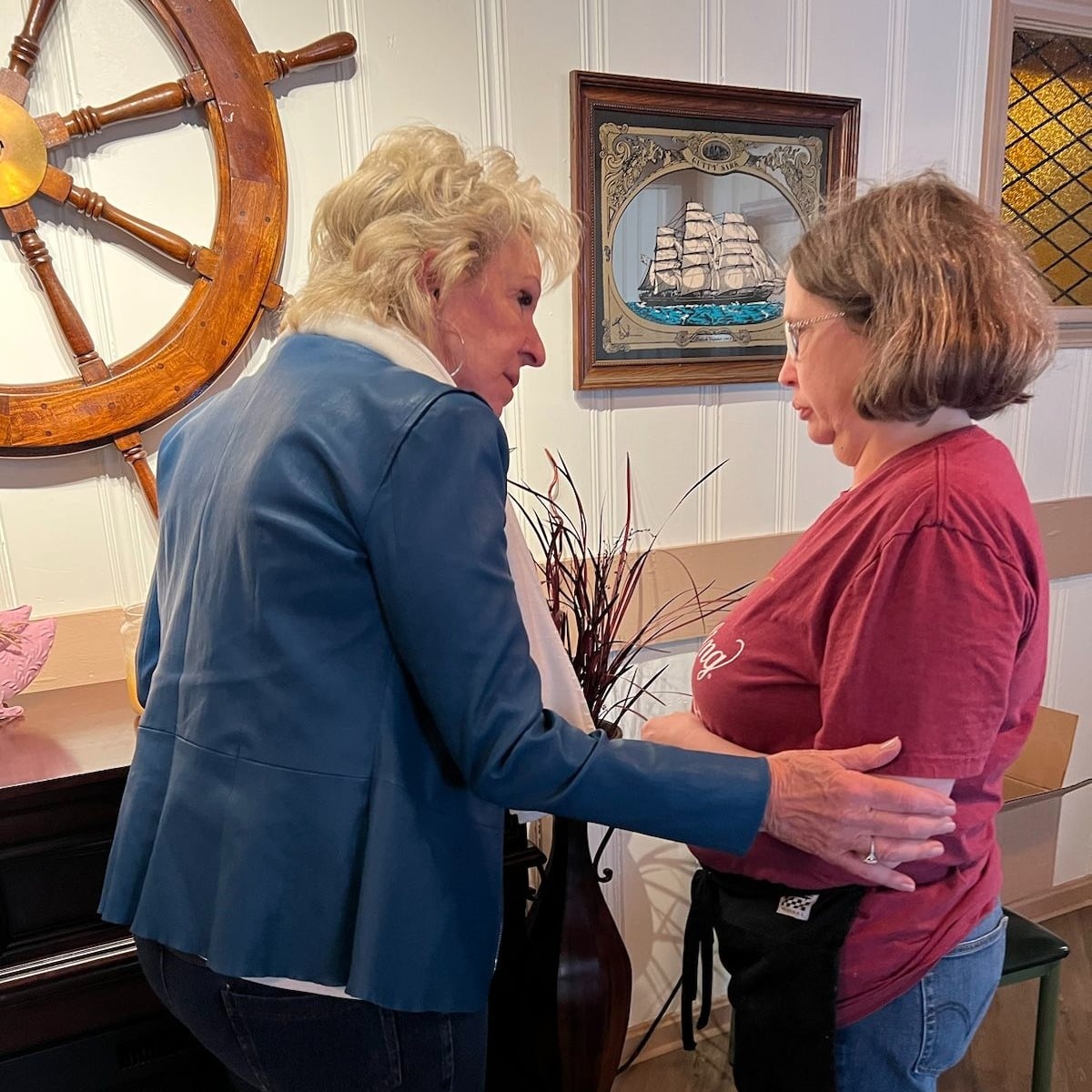 At the end of September of 2018, God put it on the heart of our founder, Mrs. Elaine Beck, to bring all Christians together to make a difference. She did not know how but that God would show her the way to do it. Through prayer and time spent with God, it became clear He would lead and guide her. God has directed her and has continued to put the right people in her path to allow her to make a difference in Tucson for His Glory. This was the beginning of the wonderful, inspiring, and beautiful start of "Blessings Through Action."
Christ
We help others see Christ's love for them in everything we do, recognizing that only He can meet the physical, emotional, and spiritual needs of mankind.
Compassion
We make a difference in the lives of people by compassionately caring for them through difficult circumstances.
Community
We strengthen our community by serving and supporting those who need us most.
Commitment
We invest joyfully in the lives of others, remembering all that Christ has done for us.
With Your Help, We are Making Tucson a Better Place
God empowers Christians to do what is right, share what is right, speak what is right and to show God's loves by serving others. Working together, we can change lives, strengthen communities and inspire others into action. 
Get Involved with Current Campaigns
Blessings through Action's mission extends beyond just housing. They foster a sense of belonging and community among their beneficiaries, ensuring that no one feels alone in their journey toward stability. Through mentorship programs, support groups, and partnerships with local non-profits, the organization creates a network of care that strengthens individuals and families alike.
Every dollar is used to offset the cost of living for existing and future residents. 
Moving in new residents, making unit adjustments, and caring for others are a few opportunities for volunteers. 
Management, grief care, and renovation services are just a few of the contributions that others have done. 
Retired veterans, single mothers, and widows are a few of the people that we have been privileeged to help. 
Your Donations Make a HUGE Impact
Housing Initiatives

21%

21%

Campaigns

8%

8%

Management

10%

10%

Organization Growth

4%

4%
Housing Initiatives

52%

52%

Campaigns

10%

10%

Management

10%

10%

Organization Growth

4%

4%
Housing Initiatives

74%

74%

Campaigns

12%

12%

Management

6%

6%

Organization Growth

2%

2%
Housing Initiatives

84%

84%

Campaigns

14%

14%

Management

6%

6%

Organization Growth

2%

2%
In the heart of Tucson, Arizona, where the desert sun meets the challenges of an increasingly difficult housing landscape, there shines a beacon of hope known as "Blessings through Action." This remarkable non-profit organization has dedicated itself to providing shelter and support to some of the most vulnerable members of our community: veterans, single mothers, and widows. In a city where affordable housing is becoming scarcer by the day, Blessings through Action stands as a steadfast guardian of those in need.
Honoring Those Who Served:
For our veterans, the transition from military service to civilian life can be daunting. Blessings through Action recognizes their sacrifices and works tirelessly to provide safe and stable housing options for veterans, offering them a renewed sense of purpose and a supportive community to rely on.
Empowering Single Mothers:
Single mothers often bear the weight of raising a family on their own, and the rising cost of living in Tucson can push them to the brink of homelessness. Blessings through Action provides these brave women with a lifeline, offering them not only shelter but also resources for career development, childcare, and financial counseling.
Supporting Widows in Need:
Widows, particularly those who have lost their primary breadwinners, can find themselves in dire straits when it comes to housing. Blessings through Action understands the unique challenges they face and provides compassionate assistance. Through affordable housing options and a network of emotional support, the organization helps widows regain their independence and find a path towards a brighter future.
In Tucson's housing crisis, Blessings through Action stands as a beacon of hope and compassion, a testament to the power of community coming together to support those in need. With unwavering dedication, they continue to transform lives, offering a glimmer of light in the darkest of times. As they open doors to shelter and hope, Blessings through Action reminds us all that kindness and action can truly make a difference in the lives of our neighbors.
Dr. Ben Carson 
Kathleen Winn
Chad Connelly
Christ Community Church
Pantano Christian Church
Calvary Chapel